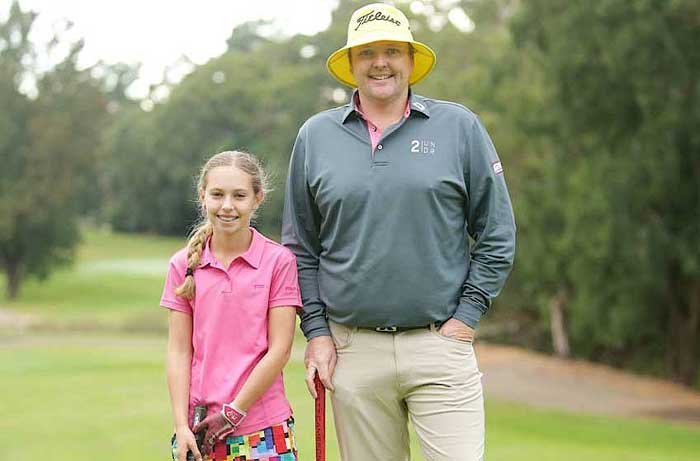 NSW Open Junior Pro-Am event
Charlotte Perkins and Rachid Ali chosen to play in NSW Open Junior Pro-Am event
Two junior golfers from St George and the Sutherland Shire will have the chance of a lifetime later this month.
Kareela Golf Club's Charlotte Perkins and Bardwell Valley's Rachid Ali have each been chosen to play alongside an Australasian PGA Tour player at the NSW Open Junior Pro-Am.
The event will be held the day before the NSW Open starts on November 16, allowing Charlotte and Rachid to experience the Twin Creeks Golf and Country Club at Luddenham in full tournament set up.
More than 70 junior golfers from across NSW have been chosen to take part after being nominated by their local club with young players traveling from as far west as Coonabarabran, Eden in the south and Grafton in the north.
Five St George and shire pros will tee it up at the NSW Open, led by Cronulla's Web.com Tour pair Aron Price and Jamie Arnold.
Caringbah resident Jordan Zunic, who plays on the Challenge Tour in Europe and Australian PGA Tour player Andrew Evans (Bexley GC) will also play, as will Rockdale rookie Austin Bautista.
THE LEADER LOCAL NEWS
November 2-11- 2017 – 11:00AM