BARDWELL VALLEY GOLF COURSE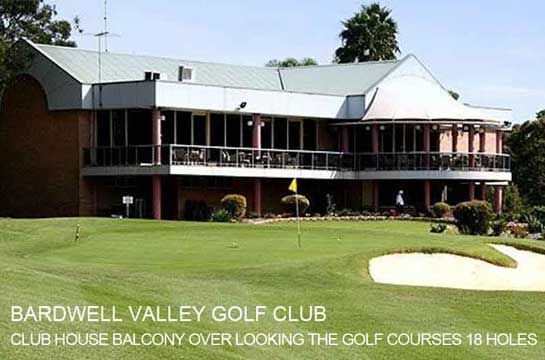 Bardwell Valley Golf Club is located 12km south of the Sydney CBD, within 6km of the domestic airport, and is accessible via the M5/Bexley Road, or Forest Road, Bexley. Click here for Google Maps directions.
Welcome to Bardwell Valley Golf Club, home to one of Sydney's most friendly golf clubs and a challenging par 62 course
Affectionately known as "The Valley", the course was carved out of original bushland on the slopes running around and to Bardwell Creek. The course opened in 1964 with just 9 holes, expanding some years later to a 12 hole course, and finally reaching 18 holes in 1978.
The lush vegetation and tree-lined fairways through our small, but picturesque valley make for an enjoyable and challenging game.
The sweeping balconies of the clubhouse offer picturesque views of the course and the perfect place to enjoy a relaxing drink and meal.
Everyone is welcome and we invite you to enjoy our Club facilities. We hope to see you soon.