SwingFit event at Bardwell Valley
Come and try SwingFit event at Bardwell Valley Golf Club in lead up to Australian Open
The Australian Open is less than a month away and summer golf is on the horizon at your local golf courses Sydney.
With that in mind, SwingFit, a program developed by the PGA, will hold free come and try sessions in the lead up to the Open to help get more women involved in the game.
The program is a hybrid between teaching women the basic skills of golf and a strong fitness component.
Players take part in six weekly, 75 minute sessions with an emphasis on fun and social aspects as well as health, fitness and skills.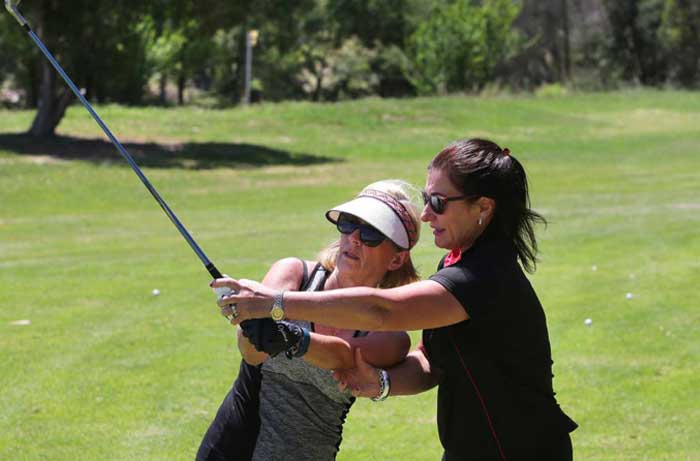 Community golf instructor Andrea McGann, a keen golfer who has more than 30 years experience as a personal trainer, brought the sessions to Bardwell Valley Golf Club starting in September last year.
A come and try session will be held at Bardwell Valley Golf Courses Sydney on November 21 at 1.30pm.
Registration includes a free ticket to the Australian Open at the Australian Golf Club, Rosebery, with stars Jason Day and defending champion Jordan Spieth to play in the tournament starting on November 23.
The next SwingFit course at Bardwell Valley starts on February 6.
Details:swingfit.com.au
THE LEADER LOCAL NEWS
NOVEMBER 2 2017