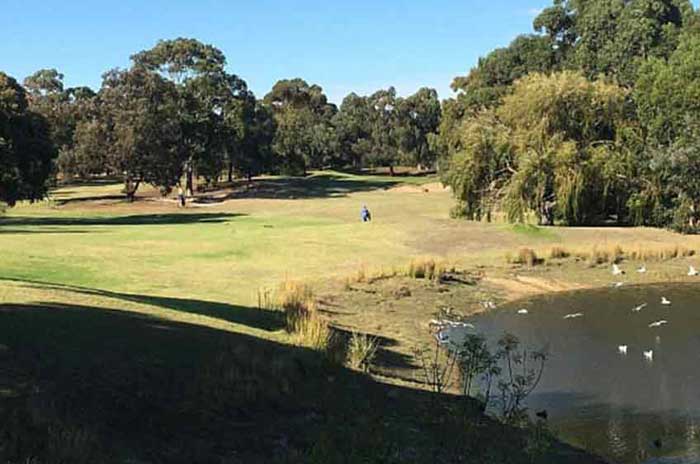 TWO ELDERLY WOMEN STUCK IN QUICKSAND
Two elderly women become stuck in QUICKSAND on a Melbourne golf course after they tried to retrieve a stray ball
Two elderly women have been rescued after becoming trapped in a drained out water hazard on a Brighton Golf Course Melbourne.
The women were playing at the Brighton golf course on March 30, 2017, when a woman in her 80s went searching for her ball.
The woman was attempting to retrieve her ball from the hazard when she became stuck in quicksand, according to 3AW.
The woman's friend a lady in her 70s attempted to help her but also became stuck in the thick mud.
Ambulance Victoria confirmed to Daily Mail Australia that they were called to the course where they found the woman in her 80s stuck waist-deep in mud.
Melbourne Fire Brigade also attended the incident and helped free the women from the quicksand.
Both women were assessed at the scene and no further action was deemed necessary.