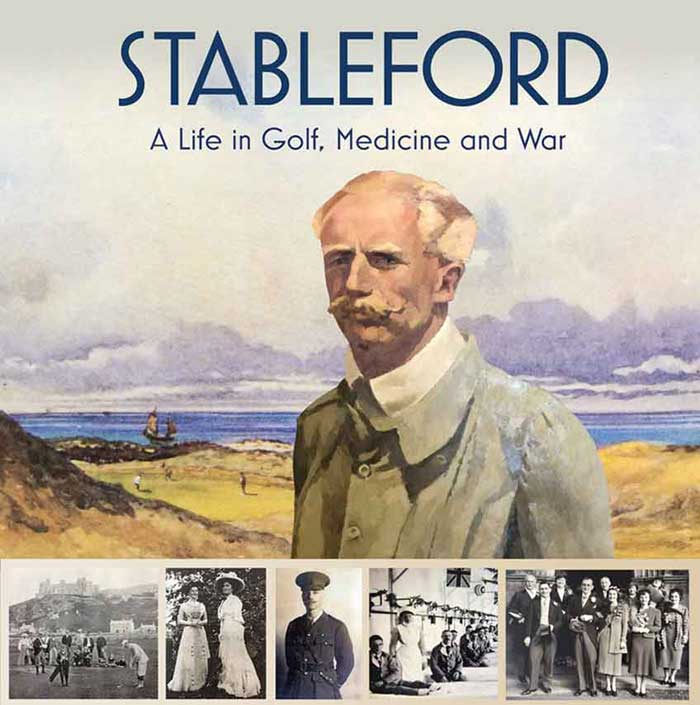 THE HISTORY OF THE STABLEFORD GAME 1932
Dr. Frank Barney Gorton Stableford gave his name to the most popular points scoring system ever to be adopted.
He was an excellent golfer and with a handicap of plus 1 in 1907, he won the club championship at Royal Porthcawl. Earlier he had served as a surgeon in the Royal Army Medical Corps and spent some years in South Africa.
His medical career brought him to Wallasey and he joined the golf club in 1914. During the 1914-18 War, he served as a major with the RAMC. He returned to Wallasey after the war, and records of 1922 show that his handicap had risen to 8.
His unique scoring method was born out of frustration with the bogey system of scoring at that time, where the player played against the bogey (or par) for the hole. The strong winds at Wallasey made nonsense of this system when players were unable to reach the long par-4s in regulation.
Stableford had experimented with a scoring system when briefly a member of Glamorganshire in 1898. He took the scores from a normal bogey competition and used a points system to identify a 'winner', but the system proved unsatisfactory and was not repeated. It was only many years later at Wallasey that he devised a formula that worked. "I was practising on the 2nd fairway at Wallasey Golf Club one day in the latter part of 1931", he said, "when the thought ran through my mind that many players in competitions got very little fun since they tore up their cards after playing only a few holes and I wondered if anything could be done about it" The result was the Stableford scoring system, and club golfers have been indebted to the good doctor ever since. A very popular game played at many Golf Courses Sydney. 2BBB Stableford is a regular game played at Bardwell Valley Sydney Golf course. Everyone is welcomed to come in and enjoy our 18 hole course.
THE FIRST STABLEFORD GOLF GAME HELD IN 1932 AT WALLASEY UNITED KINGDOM
Wallasey held the first Stableford competition on 16th May 1932, and it was an instant success. As an everlasting tribute to Dr. Stableford, Wallasey introduced "The Frank Stableford Open Amateur Memorial Trophy" in 1969. Of course, the event is played as a Stableford, and it has become a major event in the amateur golfing calendar.
Stableford's portrait by J.A.A.Berrie hangs in the clubhouse, a reminder to the members of the debt owed to the club golfer's greatest benefactor.
"I doubt whether any single man did more to increase the pleasure of the humble club golfer" (Henry Longhurst)
HOW TO SCORE POINTS IN STABLEFORD